From: Lottie Naughton-Rumbo <lottie.N-R@princesstv.com>
Subject: singdate
Date: 30 May 2012 17:37:48 GMT+01:00
To: Chris T-T <chris@christt.com>
Hi Chris
I hope you don't mind me contacting you, I saw your details on Singer/Songwriter.com  I'm form Princess Productions – the production company who make Love Machine, T4 etc.
We are currently making, back to back, two series of our new dating show and I was wondering if it was something you would be interested in?
The premise of the show is as follows:
8 men upload videos on themselves singing a verse and a chorus of their chosen song and our female picker chooses her three favourites.  She then chooses a duet and the three males record the male part of the duet.  She has prerecorded the female version.  She watches all the duets back and picks a winner.  She and the winner then come into our studio – where we make t4, love machine etc, and it is dressed like a recording studio, and they meet and record the duet together with a professional voice coach.
We are looking for people who are interesting, can find the fun in these sorts of things and can sing, not matter to what standard.
It's a SKY LIVING new show and most of the filming would involve webcam uploads and our crew coming to you, until the final part which is filmed in our studios.
The link to apply is: https://princesstv.wufoo.eu/forms/sing-date-application-form/
If anything I thought it could be a good platform for you.
but feel free to get in touch via phone or email for more info if you would prefer!
Our turn around is tight and if you know anyone else who fits the bill please forward on my details.
email – lottie.n-r@princesstv.com and phone – 0207 985 1772
Look forward to hearing from you,
Lottie
Lottie Naughton-Rumbo
Researcher
T: 0207 985 1772
M: 07903 433 043
lottie.n-r@princesstv.com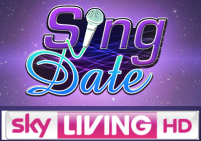 Princess Productions,
Third Floor Whiteley's Centre,
151 Queensway, London
W2 4YN