I've been commissioned by The Royal Pavilion & Museums to be blogger-in-residence at their five amazing sites: The Royal Pavilion, Brighton Museum, Hove Museum, Preston Manor and The Booth Museum…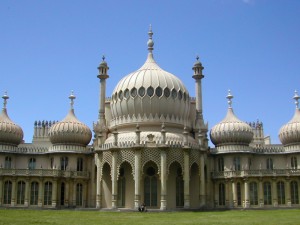 Almost every Brighton organisation or business uses our city's most iconic building in marketing. Now, I can too, with actual reason… I'm very proud to announce I have a new residency: I've been commissioned by Brighton Pavilion & Museums to be blogger-in-residence.
Starting this week, I'll be writing, running a daily photo stream and launching a podcast, taking inspiration from collections, exhibitions, events and life behind the scenes. The residency lasts six months. I've already had an extraordinary tour around the Royal Pavilion today, that has left me dizzy with inspiration. My first blog entries and photos should be published on Mon 25.
If you have any ideas or want to talk about the Royal Pavilion and museums, email me: I'll be on-site at least once a week.